The Breathless Beauty of Bacau Bay
The first time I've been to Coron, Palawan was way back in 2006, and every time I come back, there's always something new to discover, something new to explore.
And on this fourth visit, I pleasantly discovered the elegance of Bacau Bay Resort Coron – an inland resort that serves as a gateway to your next Coron adventure.
Among the Coron adventures tourist should not miss is Island Hopping – to explore the limestone cliffs, crystal clear waters, and pristine white-sand beaches from the various locations such as:
Kayangan Lake
Twin Lagoon
Barracuda Lake
Banul Beach
We'll feature these destinations and what nature has to offer in our next blog. But for now, let's explore our host accommodation for 3days and 2 nights – Bacau Bay.
Discovering Bacau Bay Resort
Known as "Your Gateway to Nature's Wonders," Bacau Bay Resort Coron is a not so secret gem that connects the city of Coron to the rest of its adventure islands
Situated only 20-30 minutes away from the main airport of Busuanga, this expansive paradise can serve as your vacation's starting point from their beautiful and spacious landscape up to the exclusive dock called Serena Pier.
Rooms that Impress
The resort houses 80 rooms spread across 4 clusters referred to as North, South, East, and West. This way, the areas remain spacious and non-restrictive while enjoying your privacy with family and friends.
We got a De Luxe room that comfortably fits a family of 4 as the 2 queen-sized beds is good for 2 individuals.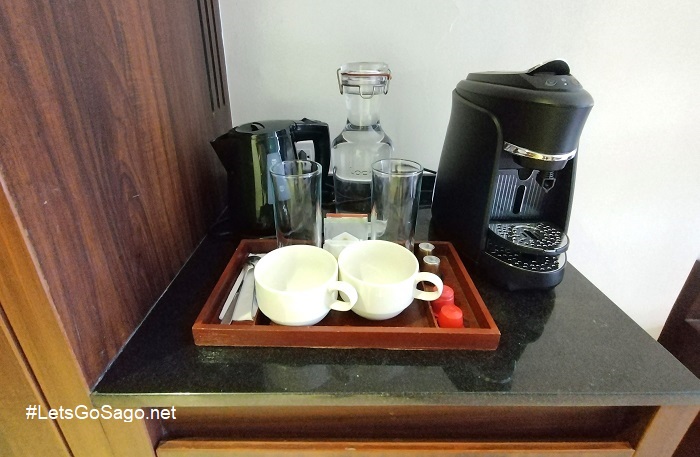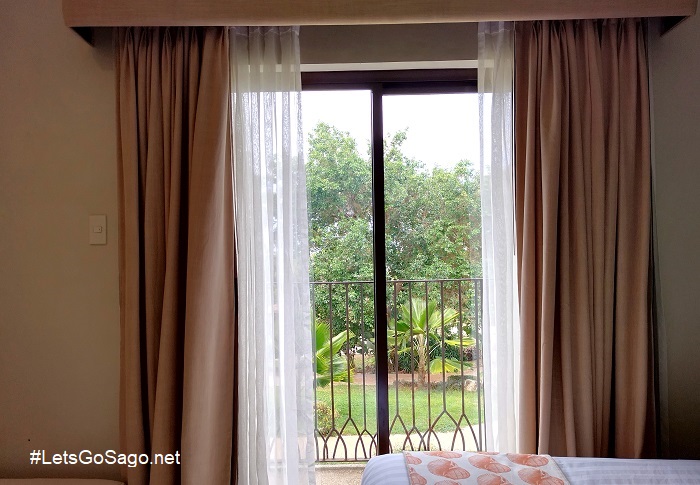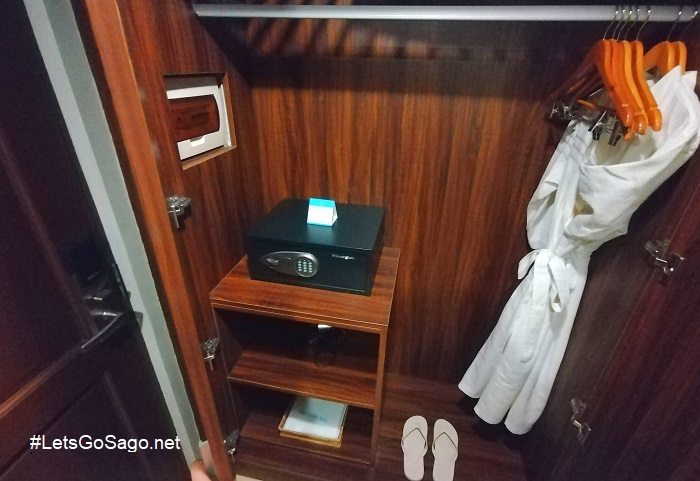 The bed sheets, duvet, and pillows are pleasantly premium that guarantees a good night sleep.
The room also have the usual amenities such as TV, WiFi access, sofa (in some units), hot/cold overhead shower, and toiletries
They also have a coffee corner with an espresso machine, coffee pods, tea, sugar, bottled water, and some snacks. The province is best known for their cashew products so expect such in your snack tray, I particularly love the cashew covered in chocolate. Make sure to set it aside if you haven't finished it as the room cleaner might dish it out after a while.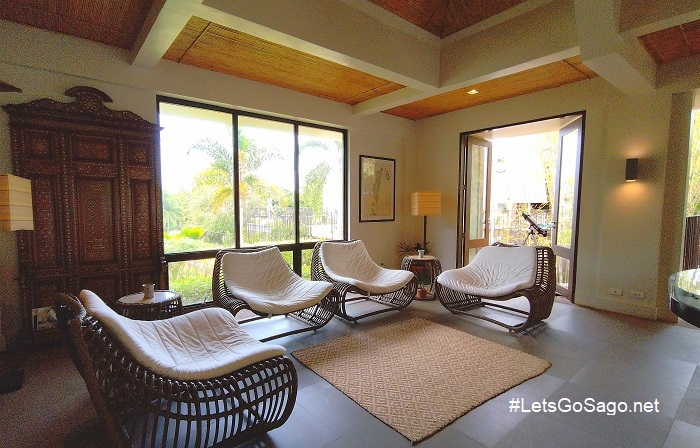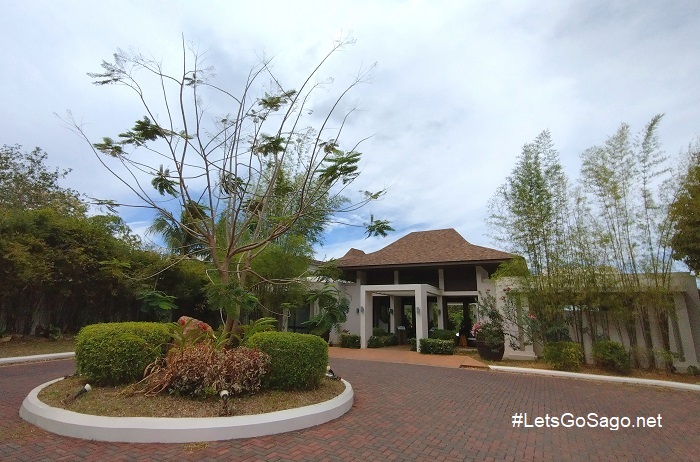 Our room was at the 3rd floor, so if you have seniors with you, make sure to let the resort know during reservation so they can assign you to the ground floor or lowers floors if available.
Almost all of their rooms overlook the central pool area which gives you a stunning look of the resort space as a whole.
Amenities & Spaces
Let's start at Bacau Bay Resort's reception where you will be greeted with a glass of lemon grass upon arrival.
Relaxing white walls and earth-toned accents characterize most of the resort scenes; but splashes of green hues from nature and the tall trees will dominate your sight; competing with the blue skies for your attention.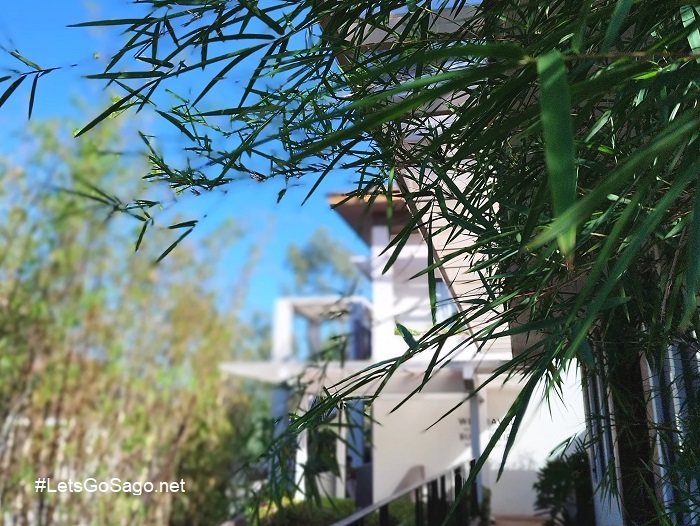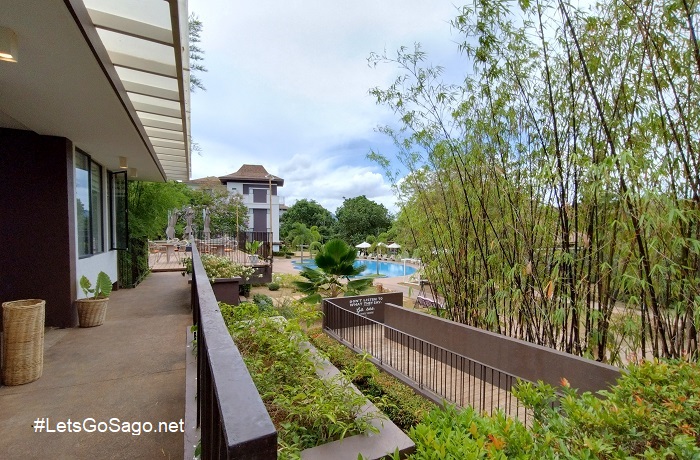 This area also doubles as a Recreational Information Center to get you started with exploring the island. Right beside it is the main restaurant – Amihan.
Central to the resort landscape is the huge swimming pool that is aptly shaped as a cashew bean. It also has adjoining sections that fits a small group in case they want a little exclusivity.
While the pool height is generally at 4ft, one of the adjoining section is at 7ft. The blue waters light up at night to entice you for a quick night swim.
Bacau Bay also has a fitness center that's open 24 hours, function halls, a dive shop, Culion Ballroom, Kiddie Activity Center, and Pavilion. They're looking into reopening the Pugon Cafe soon for some great pizza and coffee. 'Pugon' is a local term for brick-oven.
Then there's also the Alon Spa to relax in after your island hopping!
There are two resort bars – the one beside the pool is Isla Bar, offering unique concoctions to perk up the day, and the farther one by the Serena Pier with a captivating sunset scene!

Activities to Enjoy
Aside from the main attraction of island hopping destinations mentioned above, more adventurous guests can of course go diving!
The more popular diving sites in Coron is known as the "Big 6" and includes the following:
Akitsushima (And its mystery)
Irako (Barracuda central)
Japanese Freighter (Unidentified wreck)
Kogyo Maru (Fish school paradise)
Okikawa Maru (Largest shipwreck in Busuanga)
Olympia Maru (Scorpionfish Block)
Of the six, the Irako Wreck may be your best choice at 147m long and 19m wide former Japanese refrigeration ship. It is considered by most as the best Wreck Dive in Coron Bay, Palawan .
Alternative activities can include an exclusive day tour to Malcapuya Island as available to Bacau Resort guests.
In my next visit, I'd like to try the Cathedral Cove or even the nearby mangroves of Bacau Bay.
Bacu Beach Resort Coron by Le Soleil
Resort Address: Governor's Drive, Sitio Jolo, Poblacion 5, Coron Palawan, Philippines
Phone Number: +63 995 760 3444; +63 995 760 3445
Mobile Number: +63 945 385 7702
Reservation: +63 2 7759 9888 local 1876
Email 01: [email protected]
Email 02: [email protected]
Facebook: https://www.facebook.com/BacauBayResortCoron/
Instagram: @bacaubayresortcoron
Website: http://www.bacaubayresortcoron.com/
MAKATI OFFICE: 3/F 1129 Metropolitan Building. Chino Roces corner Metropolitan Avenues, Brgy. San Antonio, Makati City 1203 Philippines
Reservations: Local 1876 and Sales Local 1870
Looking for more travel news and adventures with Let's Go Sago? Subscribing to our blog through email and like the LGS Facebook Page. Follow our Twitter and Instagram accounts too!
Let's Go! Let's explore the wonders of the Philippines' last frontier!
Abortion is a complex and also aloe vera slim in farmacia sensitive topic that has actually sparked discussions and also...