Sebul Farm of Lake Sebu: Farm Tourism as a Local Ecosystem
I've visited a number of Philippine farms in the past years as part of the government's Agricultural Training Institute's (ATI) efforts in promoting organic farming and farm tourism in the Philippine agricultural landscape.
But upon visiting Sebul Farm in South Cotabato, SoccSKSarGen in Mindanao last week, I realized a wider perspective of 'farm tourism' with respect to the local community.
Exploring Sebul Farm
Situated at the summer capital of South Cotabato, the highlands of Sebul Farm atop a hill is home to a variety of herbs, ornaments, and organic vegetables, in addition to their main crop – the cocoa.
Upon arriving, meeting the lovely owners, and after a hearty lunch of blue rice (care of Blue Tarnete) and seafoods, we were immediately off to our farm tour to maximize our stay.
We started with a visit to the processing area of cocoa – Sebul Farm's main product – from roasting to packaging.
Mr. William Sy, the proprietor of Sebul believes that farmers, whenever they can, or when the opportunity arises, should go beyond just being producers of organic raw produce – they should process their own crops and produce an end product they can retail or supply to the market as a finished product.
This way, Mr. Sy believes, the farmers can earn more. This is just one of the insights Sebul Farm instills to student and other traditional farmers (non-organic farmers) whenever they hold seminars as a 'Learning Site' in partnership with ATI.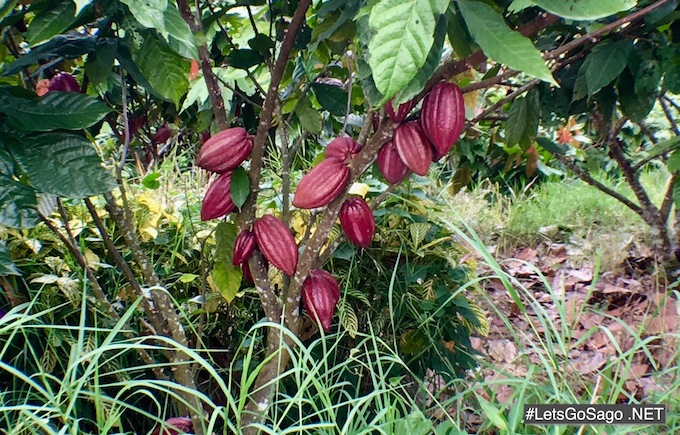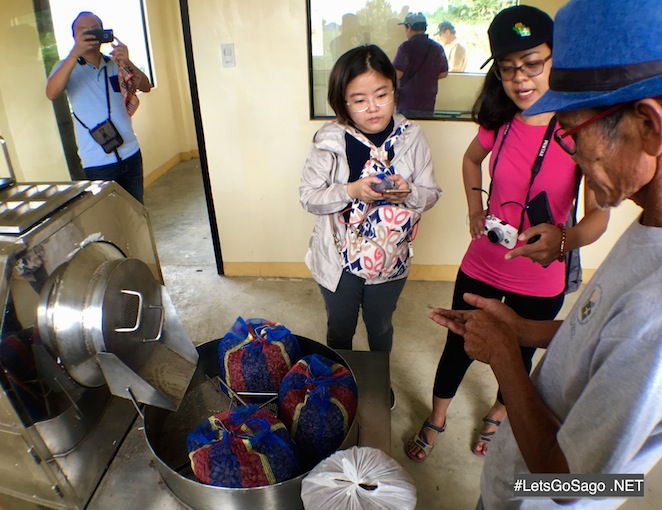 Now, back to the farm tour, other plant varieties that we saw include a variety of herbs, lettuce, taragon, stevia,  blue tarnate, organic grapes, cacao (of course), and a lot more.
We've also learned that they utilize an innovative "Ramp Pump" water system (which looks like a swimming pool) to bring water to the highland farm without the use of electricity.
Sebul Farm also has a training hall and accommodations enough for 25-30 individuals in total.
So even just barely 2 years in operations, Sebul Farm has produced a wide array of retail products that are making a mark in their locality and beyond. I even brought home some of them back in Manila!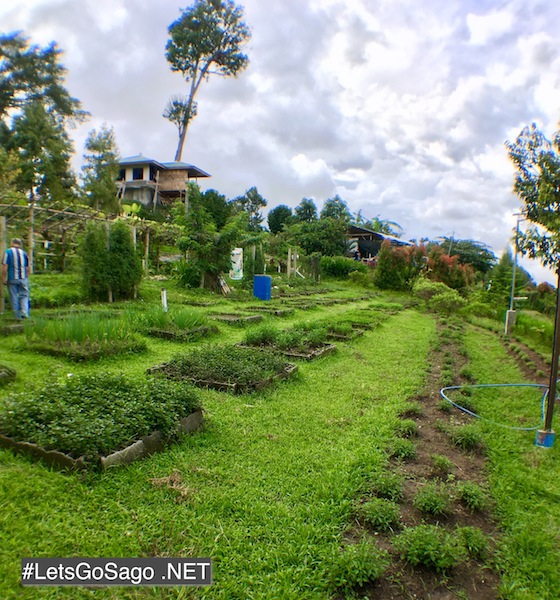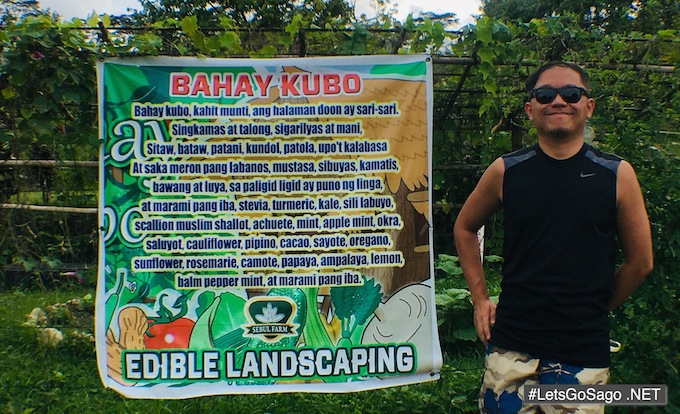 Moreover, Sebul Farm is a certified "Learning Site" of Department of Agriculture – Agricultural Training Institute – Regional Training Center (ATI RTC) XII (for Region 12)  that yields an abundant array of organic crops, flocks, and fish.
Here are some more photos of the flora and fauna around Sebul Farm highlands:
Basic Farm Tourism
Talking about farm tourism in general, the Philippines is still in its developmental stage. The practice usually denotes a natural or organic farming as the central activity; after all it is a 'farm'.
This is then complemented with a decent accommodation be it in a form of rooms as part of a house or it could be a simple nipa-hut or as adventurous as a tent structure as long as it's suitable to sleep in.
Optional activities that can educate and engage the visitors are also encouraged. This can be a simple 'day tour' around the farm and its facilities or it can be as interactive as horse-riding, feeding the African Nightcrawlers (worms), composting, or feeding the organic pigs, among others.
All these are meant to provide an immersive experience for the tourists and visitors of the farm. Aside from promoting the farm and the concept of organic farming, the accommodation and activities are also meant to become additional income sources for the farmers, its employees, and eventually the community as well.
An Ecosystem of Farm Tourism
Now, as mentioned above, our recent visit to Sebul Farm revealed to me a wider perspective of "Farm Tourism" – one that goes beyond just the farm itself, but one that enjoins the bigger local community as a whole.
To begin with, Sebul Farm is situated near one of SoccSKSagen's famous landmark and enchanted municipality – Lake Sebu.
This beautiful lake is a tourist destination by itself. Add to that the 7 majestic waterfalls near the lake which can stand as individual tourist spots as well.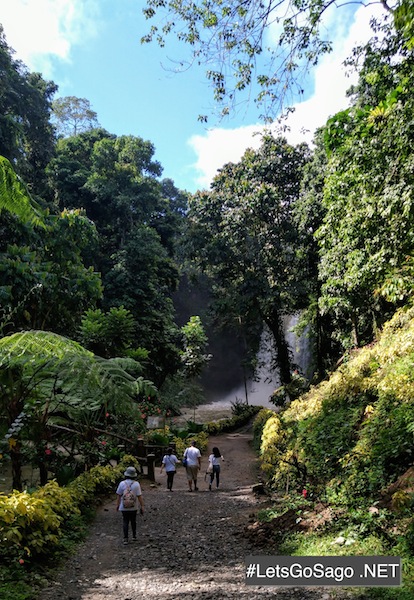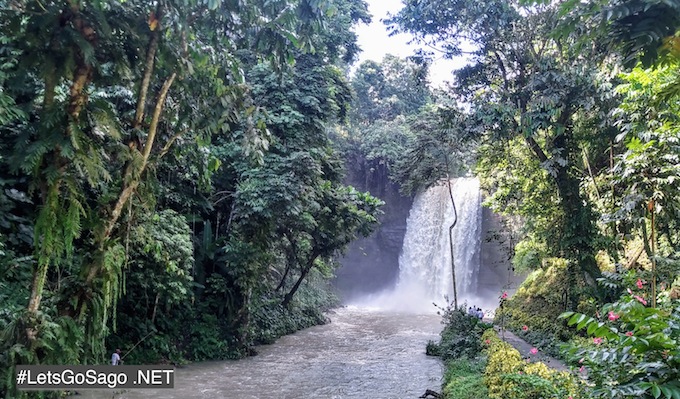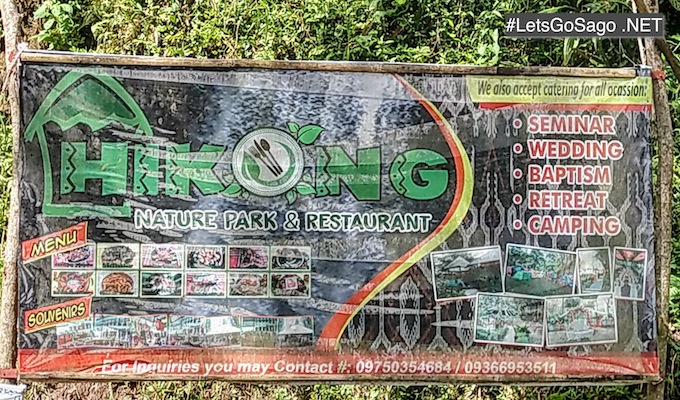 Moreover, a man-made community-run zip-line structure, currently known as the highest in South-East Asia, has made the Lake Sebu area even more attractive to local and international visitors.
Come later this month, the Centro Ultimate Water Tubing, 15-minutes away from Sebul Farm, is re-opening to provide an extreme water activity to adventurers who are more into adrenaline-pumping extreme activities!
We tried it and here are some photos: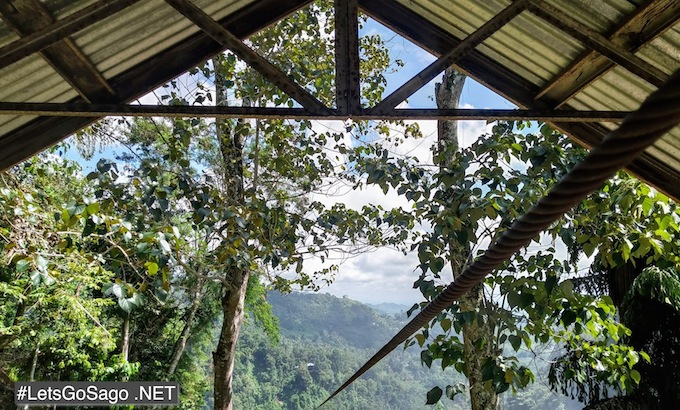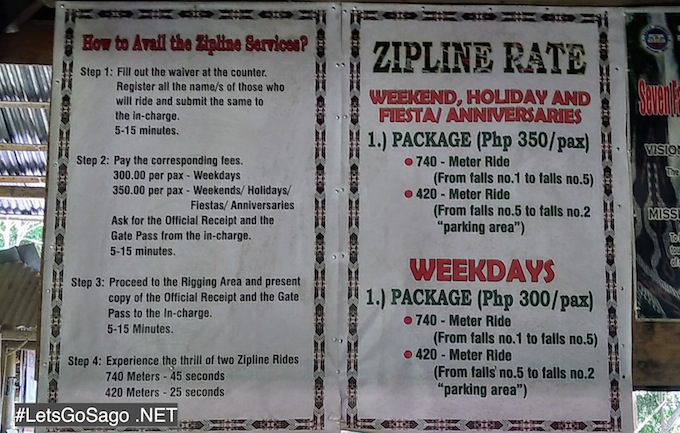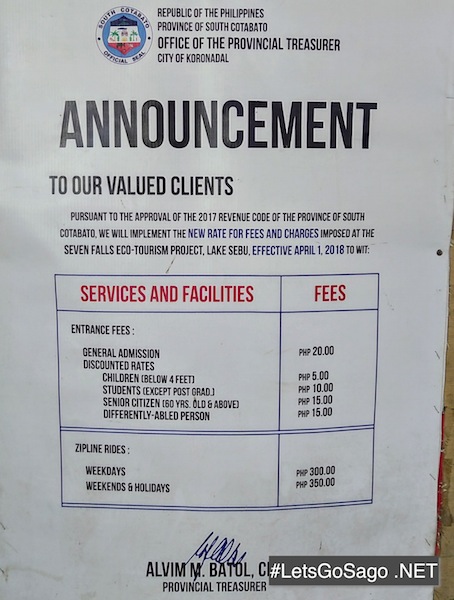 Needless to say, we enjoyed our overnight stay at Sebul Farm and the quick but intense 'Pinoy' water-tubing ride at Ultimate Water Tubing!
Sebul Farm
Brgy. Tasiman, Municipality of Lake Sebu,
South Cotabato, SoccSKSarGen, Mindanao
Mobile: (0915) 517-2697 / (0908) 928-4380
Facebook: https://www.facebook.com/Sebul-Farm-Organic-Products-755068221350736/

Agricultural Training Institute
Department of Agroculture
Telephone: (1-800) 10-982-2474 / (0920) 946-2474
Email [email protected]
Website: http://ati.da.gov.ph and http://e-extension.gov.ph
Planning on going to Lake Sebu? Include Sebul Farm in your itinerary and be delightfully surprised in a pleasant farm tour of greeneries and organic practices.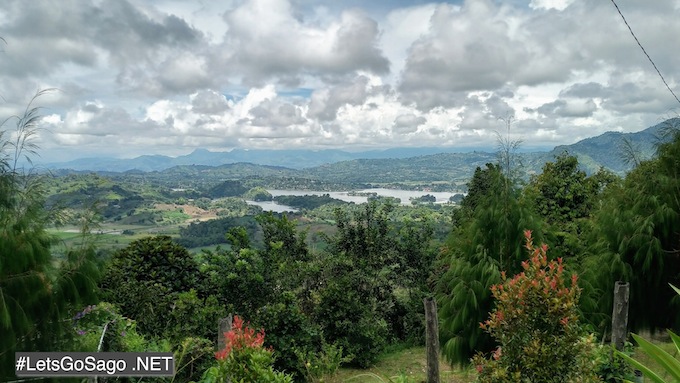 Hungry for travel news and adventures with Let's Go Sago?  Subscribing to our blog through email and like the LGS Facebook Page. Follow our Twitter and Instagram accounts too!
Complete the extended 'farm tourism' experience with a wild ride at Centro Ultimate Water Tubing, the aforementioned ZIp-Line experience, and of course, a visit to Lake Sebu itself and its surrounding majestic waterfalls!
Data security means guarding digital facts from dangerous forces, such as a cyberattack or maybe a data break. It also...