Thailand's "Crown Princess" Yaya Sperbund Visits Manila
"The Crown Princess" star Urassaya "Yaya" Sperbund from Thailand came to the Philippines a few days ago to encourage Filipinos to visit Thailand highlighting its diversity in the aspect of travel destinations, culture, food, and even its people who are 'Open to the New Shades" – referring to all race, gender, and ethnicity, among others.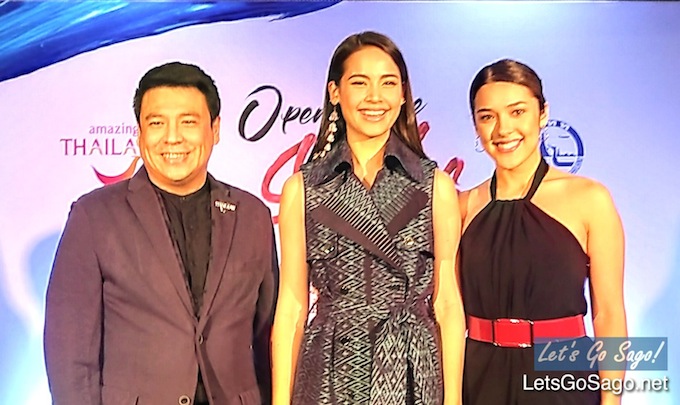 In a recent press conference held in Manila as hosted by the Tourism Authority of Thailand (TAT), Yaya Sperbund answered questions from the Philippine media with regards to her ambassadorship of Thailand, and why Filipinos should visit the country.
Moreover, Mr. Kajorndet Apichartrakul, TAT Director for Singapore and Philippines shared his insights with regards to Thailand's travel campaigns and direction.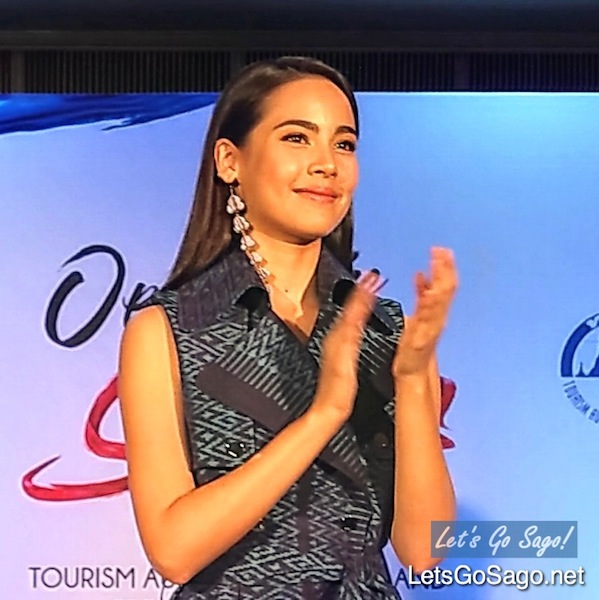 Open To The New Shades
Both the tourism agency and Urassaya Sperbund agreed on the campaign's goal of making Thailand a country that fully embraces all cultures, diversities, genders, and equality amongst both the locals and its visitors.
"Spending the entirety of my life in Thailand and traveling around the country have given me so much experience and insights that I enthusiastically share with those I meet – especially with my fans. It has actually become second nature to me to share my love for it and encourage people to visit even before I became an ambassador for TAT;" shared Sperbund in an interview.
Yaya also shared that this is her first time in the Philippines and learned "Mabuhay" as her first Filipino word.
In one of Yaya's answer to the media questions, she emphasized that she would put focus on sheddin light to Thailand's hidden gems – such as beaches and lesser-known islands.
"In Thailand, we believe that diversity is amazing. It's one of the traits that make the world colorful and full of love – and this is something that we try to show our visitors. We want them to feel welcomed, loved, and given the freedom to experience the best of what our country has to offer," said Mr. Kajorndet Apichartrakul in an interview.
As for the Philippines, Yaya wanted to visit Cebu when she comes back again for leisure.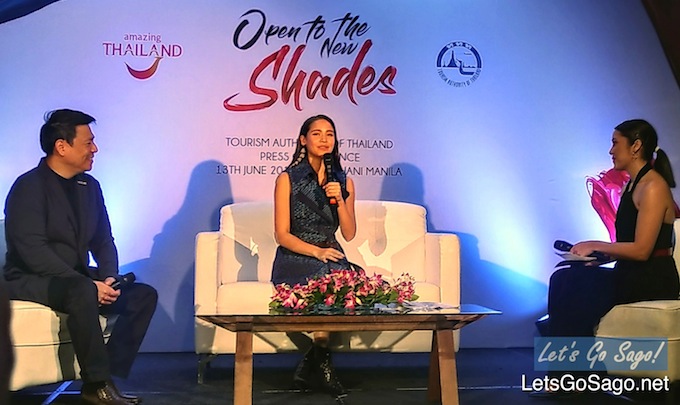 Sperbund's visit was followed by a benefit fashion show gala the day after the press conference, showcasing the best of Thailand's culture and fashion.
Before leaving the Philippines, Yaya spent her last day with fans through a meet-and-greet session at the Ayala Mall Circuit in Makati City.
Know more about Yaya Sperbund and her advocacies by visiting the Thailand Tourism website – www.tourismthailand.org.
Hungry for travel news and adventures with Let's Go Sago?  Subscribing to our blog through email and like the LGS Facebook Page. Follow our Twitter and Instagram accounts too!
Thailand had about 30 million tourists last year, including Filipinos. This 2019 is also the Philippines' and Thailand's 70th year of diplomatic ties.
The country's pioneering integrated resort, Newport World Resorts, is taking a bolder step in its property-wide I Love Earth (ILE)...